Salon Success: Growing Your Business and Employing Staff
(from )
Click here to view our article '25 Things to do on Social Media This Month'
Salon Success is a series of flexible, self-guided online workshops that cover every aspect of running a business.
Whether you're yet to start your training or you've been in business for years, this course will get you up to speed on literally EVERYTHING you need to know to take your next step with the right foot.
You can watch our Salon Success workshops in any order but our recommended order makes this #11. This Module is suitable for complete beginners with no experience.
All About This Module – 
I'm SO sure that you're going to ace this whole business thing that I've pre-prepared this workshop on growth – when to take this shindig full time, how to sort out GST, when to employ someone, how much to pay them and even how to fire them, AKA when to call a lawyer.
Now this workshop is quite employment-heavy SO the first couple of lessons – covering when to go full time and when to register for GST are actually free. You only need to purchase this workshop for the employment lessons. To get access to the free lessons click the 'Curriculum' tab on this page.
Your fees include – 
1 hour of Video Content.
Focussed learning tasks and challenges to help you implement what you learn in those lessons
Worksheets, templates and downloads where necessary to help map everything out and avoid overwhelm
Guided study time – Book into one of our online Zoom sessions and work through your course at your own pace, with a Mentor there to brainstorm and answer your questions as you go*
Access to a private Facebook Group where I can work with you on each step
Minimum 12 months access to the course content
Free access to all updates and changes for those 12 months
*Note that we don't accept bookings for these Zoom sessions from Salon Success students more than 2 weeks in advance, allowing our practical skills students a chance to book first. Live lessons are a compulsory part of their course and something that is covered by the cost, whereas we allow Salon Success students to take remaining spaces without charging. This still leaves plenty of opportunities for you to join in. 
This course does not include – 
Compulsory homework or exams – complete the learning tasks that feel most relevant.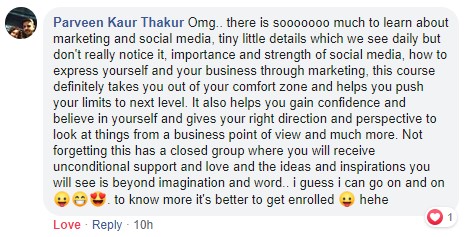 How does it work?
Within 2 business days of enrolling, you will receive access to the online components of your course, which you can access by logging into this website. You can work through the content at your leisure.
What if I'm not good enough?
Complete the detailed pre-recorded content and then choose to add live lessons if you WANT to, for $80 Per Hour One-On-One
We require that you complete the online content first as it may answer many of your questions and solve many of the issues you are troubleshooting, leaving you able to make the most of your in-person session by only using it for skills you haven't yet mastered. Your time with a Mentor is completely customised to suit your needs and have you leaving confident and ready to go!
Where are the courses held?
Our online courses are 100% Online including pre-recorded and live components. Complete from your home or salon, no matter where you are.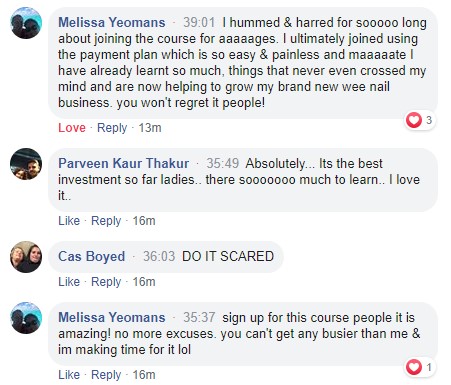 Will I get a Certificate?
This Module is part of Salon Success.
Once you complete all 11 'Salon Success' Modules, you can order either a Sticker to add to your Introduction to Nail Technology or Foundation Certificate in Nail Technology certificate, or you can purchase a certificate for $15 in the 'Certificates' category of our online Shop. For short courses, this is an A5 Certificate, No foil.
Is there a Payment Plan?
If you're on a budget, we recommend that you purchase each module individually. You can pay using a credit card, bank transfer or LayBuy. We also have a 'Pay As You Go' version of some courses.