Artistic Colour Bloom Soak Off Gel Coat
Login to see prices
See your nail art skills BLOOM to their full glory! Colour Bloom allows you to create intricate nail art like floral, marble and mermaid scale nail art quickly and easily.
With Artistic's Colour Bloom, marbling and watercolor nail art is no longer complicated to achieve. This LED cured gel product disperses gel polish to create colourful, instant, and never-before-achievable watercolour looks. Simply apply Colour Bloom, then create your chosen nail art with Colour Gloss Soak Off Gel Polish and watch the magic happen!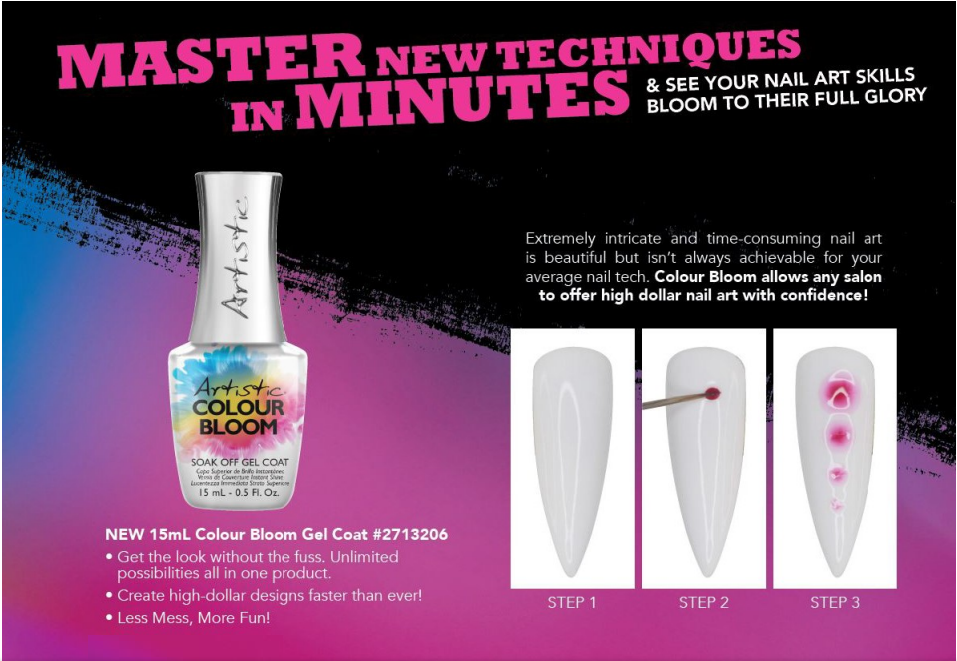 or 6 weekly interest-free payments from $5.74 with
what's this?