Artistic LED Dip Ombre Top Coat – SHIPPING NOW!
Login to see prices
Get Ombre' nail art in a flash with our new LED Dip Ombre' Gel Coat. Simply choose your favorite Perfect Dip shades and start dipping to create an ombre' look just like you would a Perfect Dip Manicure.
Save Time
Easy Application
No other tools needed
Works with any Perfect Dip Shade
Light Activated, LED Cure To Finish
Easy application transforms your nails in minutes! NO Mess, NO Additional Tools!
Light Activation, LED Cure to Finish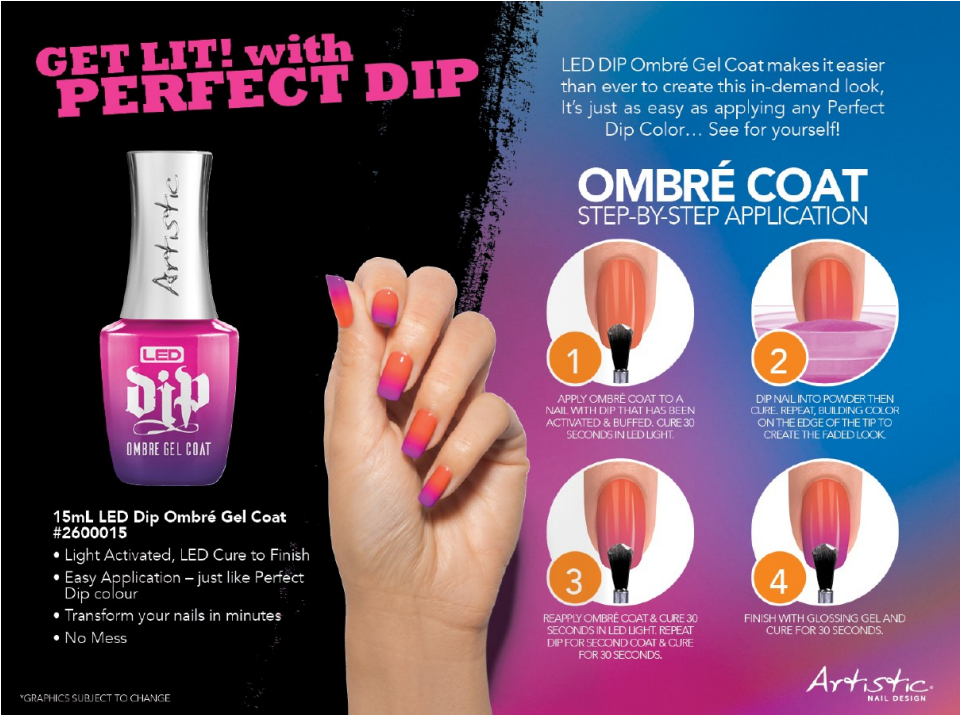 or 6 weekly interest-free payments from $5.74 with
what's this?