Categories:
Filter: Offers Nail Art, Offers Nail Extensions - Acrylic, Sells Cuticle Oil, Sells Dadi Lotion, Sells Dadi Oil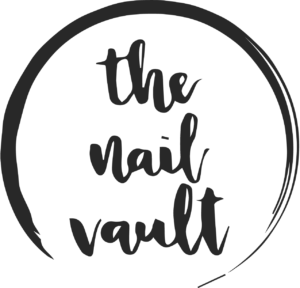 The Nail Vault is run by Serena in Titirangi.  A bit about Serena & The Nail Vault –
What makes you different to everyone else?
What you see is what you get – I play music I like, I have a bit of a sailor mouth, I'll 9/10 convince you to cover your nails in glitter, I'm not going out of my way to disguise what I love to cater to everybody, I so seriously believe in being 100% authentic so I attract soul-clients I vibe with! I am [one of] the only salon in Auckland that specialises in encapsulated acrylic nails and loooove my sculpted form extensions, a technique I exclusively use that's not often found in most salons.
Who's your biggest influence in the industry?
Kirsty Meakin (Naio Nails) – she's got her own defined style, she's so talented, extremely authentic, so knowledgeable and aaaaaall about bling.
Which is your favourite nail art look to do?
Anything bougie! Encapsulated acrylic, glitter and rhinestones!
How would you describe your business/salon?
Uplifting and empowering. I aspire to create a safe space for clients to come in and vibe, talk some talk, feel held and heard, leave full of positive empowerment and ready to tackle whatever their journey throws them.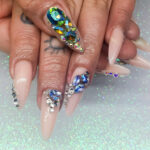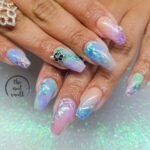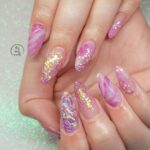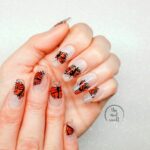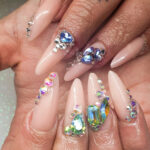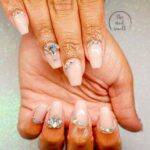 Address
9 Kaurimu Rise
Titirangi
Auckland, Auckland 0604
NZ
Opening Hours
Monday: 08:00 – 17:00 o'Clock
Tuesday: 08:00 – 17:00 o'Clock
Wednesday: 08:00 – 17:00 o'Clock
Thursday: 08:00 – 17:00 o'Clock
Friday: 08:00 – 17:00 o'Clock

Opening Hours
Monday: 08:00 – 17:00 o'Clock
Tuesday: 08:00 – 17:00 o'Clock
Wednesday: 08:00 – 17:00 o'Clock
Thursday: 08:00 – 17:00 o'Clock
Friday: 08:00 – 17:00 o'Clock