Categories: Canterbury
Filter:
Nailed It is run by Nicki Lysaght in Timaru.
Her favourite nail service to provide is extensions, and also taking care of nail biting clients as it's exciting to see thier faces once they can see there nails growing and they break the habit.
Her biggest influence in the industry is Leah Light in NZ, and Kirsty Meakin UK
Nicki loves to do a classic French, but also loves a good challenge & a happy client.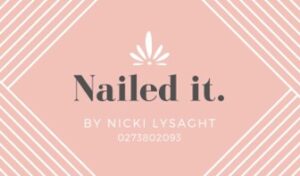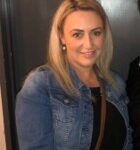 Address
325 Fairview Road
RD2
Timaru, Timaru 7972
NZ
Opening Hours
Monday: 08:00 – 17:00 o'Clock
Tuesday: 08:00 – 17:00 o'Clock
Wednesday: 08:00 – 17:00 o'Clock
Thursday: 08:00 – 17:00 o'Clock
Friday: 08:00 – 17:00 o'Clock